Spoiler warning!
"This page may contain spoilers for some episodes in the series"
Toys that appear in the series.
Shokichi-San
Edit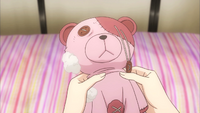 Shokichi-San is Komari's plushy bear. Komari had it from a very young age and is still attached to it. Shokichi-San appear is very bad shape in the start of the show.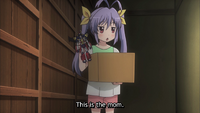 Mom (お母さん, Okāsan?) is Range's Chogokin toy.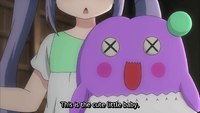 Baby (赤ちゃん, Akachan?) is a huge plushy owned by Range. Range makes Hikage play with the plushy.